The firm was also ordered to pay restitution and disgorgement to customers who suffered losses.
The Sonn Law Group is investigating allegations that Key Investment Services committed misconduct. If you or a family member has suffered losses investing, we want to discuss your case. Please contact us today for a free review of your case.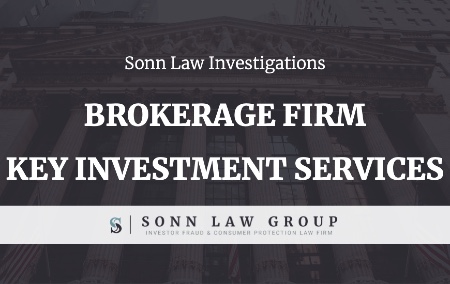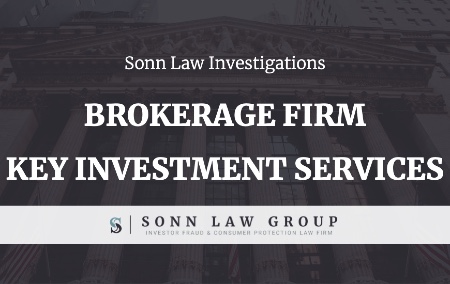 Key Investment Services ("Key") accepted and consented to FINRA's discipline and findings regarding their failure to establish and maintain supervisory systems reasonably designed to achieve compliance with its suitability obligations when recommending certain UITs.
The findings also state that Key failed to provide reasonable guidance or training to its registered reps about potential risks and volatility of these products. The firm also failed to identify or reasonably follow up on red flags in approximately 100 recommended purchases of UITs that raised suitability concerns due to the customer's risk tolerance and investment profile.
FINRA's findings alleged that between July 2012 and 2014, Key failed to enforce its supervisory procedures that required both the collection and documentation of customer-specific suitability factors on account update forms when making recommendations of securities to customers.
Additionally, Key allegedly provided inaccurate information to customers between November 2010 and October 2013 in approximately 189 Switch Disclosure Letters regarding sales charges, costs, and expenses of the UITs. 
A unit investment trust (UIT) is an investment company that offers a fixed portfolio, generally of stocks and bonds, as redeemable units to investors for a specific period of time. It is designed to provide capital appreciation and/or dividend income. Unit investment trusts, along with mutual funds and closed-end funds, are defined as investment companies.
Based on their violations, Key consented to the following sanctions:
A censure;

A fine of $425,000;

Restitution to customers totaling $589,221.66;

Disgorgement payable to customers totaling $134,169.40; and,

A certification, requiring that within 120 days a senior officer and principal of Key certifies in writing to FINRA that Key has implemented supervisory procedures reasonably designed to: (i) address each of the areas of conduct identified in the findings, and (ii) achieve compliance with suitability requirements for UIT transactions.
Contact Us Today
The Sonn Law Group is currently investigating allegations that brokers recommended unsuitable investments. We represent investors in claims against negligent brokers and brokerage firms. If you or your loved one experienced investment losses, we are here to help. For a free consultation, please call us now at 866-827-3202 or complete our contact form.