Do you Have an Ameriprise Financial Complaint?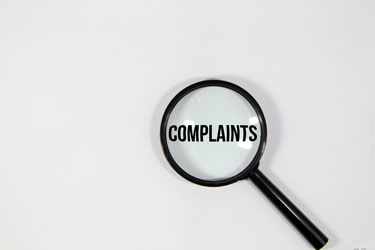 Ameriprise Financial (CRD#: 6363) is a large financial services company headquartered in Minneapolis, Minnesota.
As of February of 2018, this brokerage firm had 175 disclosures on its record, including 71 regulatory events and 103 FINRA arbitration cases.
Here, our investment fraud lawyers highlight five of the most recent regulatory disclosures involving Ameriprise Financial Services.
For full details regarding these and all other disclosures, please refer to the firm's BrokerCheck Report.
Can I Sue My Ameriprise Financial Advisor?


The answer is: Yes, you can sue your Ameriprise financial advisor. You can file an arbitration claim to seek financial compensation when an advisor – or the brokerage firm they work for – fails to abide by FINRA's rules and regulations and you suffer investment losses as a result.

Investment losses? Let's talk.
844-689-5754

Or, contact us online.
Ameriprise Financial: FINRA Disclosures
Disclosure #1
Date: 12/08/2017
Reporting Source: Regulator
Initiated By: Securities and Exchange Commision
Allegations: "The Commission finds that this matter arises from misstatements made by registered investment adviser Ameriprise to certain of its advisory clients concerning F- Squared Investments, Inc.'s ("FSquared") materially inflated, and hypothetical and back-tested, performance track record for its Alphasector Strategies."
Sanctions: "Pay disgorgement of $6.3 million ($6,300,000), prejudgment interest of $700,000, and a civil penalty in the amount of $1.75 million ($1,750,000) to the Securities and Exchange Commission."
Disclosure #2
Date: 10/13/2017
Reporting Source: Firm
Initiated By: FINRA
Allegations: "Without admitting or denying the findings, the firm consented to the sanctions and to the entry of findings that the firm effected 23 municipal bond transactions in amounts below the minimum denomination set for the bonds. The findings also stated that in eight of the above transactions concerning two securities, the firm also recommended and sold securities to customers who were not Qualified Institutional Buyers (QIBs), as defined in rule 144a of the Securities Act of 1933."
Sanctions: "Censure Monetary/Fine $45,000.00"
Disclosure #3
Date: 06/20/2016
Reporting Source: Regulator
Initiated By: FINRA
Allegations: "Without admitting or denying the findings, the firm consented to the sanctions and to the entry of findings that it failed to establish and maintain a system and procedures that were reasonably designed to supervise its registered representatives' sales of closed end funds (CEFs) to their customers. The findings stated that despite being aware that CEFs purchased at the initial public offering (IPO) were most suitable for long-term investments, and that the sales charges applied to purchases at the ipo made short-term trading of these cefs generally unsuitable."
Sanctions: "Censure Monetary/Fine $100,000.00"
Disclosure #4
Date: 09/14/2016
Reporting Source: Regulator
Initiated By: FINRA
Allegations: "Without admitting or denying the allegations, the firm consented to the sanctions and to the entry of findings that it failed to detect and prevent the conversion, via wire transfers, of more than $370,000 from its customers into a bank account controlled by one of its registered representatives, who used the converted funds in order to pay himself an additional salary."
Sanctions: "Censure Monetary/Fine $850,000.00"
Disclosure #5
Date: 2/23/2016
Reporting Source: Regulator
Initiated By: Washington
Allegations: "The statement of charges alleges that the respondents and offered and sold non-traded real estate investment trusts ("REITs") to customers, including many senior citizens, through unsuitable recommendations and failed to disclose complete information regarding the fees, commissions, and illiquidity of these products. The Securities Division further alleges that Ameriprise failed to adequately supervise Cousineau Weaver."
Sanctions: "Monetary/Fine $40,000.00 Cease and Desist/Injunction."