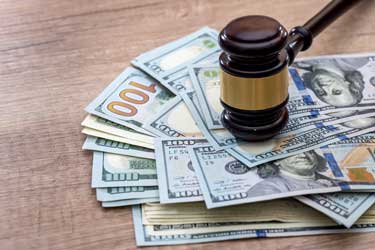 Real estate is a major part of the portfolio of many investors. Certainly, as with all types of investments, there are risks involved with buying and selling real estate. However, most investors would like to think that mortgage broker negligence would not be one of those risks.
Yet, all too often, real estate buyers are financially damaged by the negligent actions of mortgage brokers. The goods news is that borrowers do have legal options available in these cases. Indeed, you can bring a negligence claim against your mortgage broker.
Still, like all investor losses claims, mortgage broker negligence cases can be challenging. The victims of broker negligence should always work with top-rated investment fraud lawyer who can ensure that their legal rights and financial interests are properly protected.
What is a Mortgage Broker?
Essentially, a mortgage broker is an intermediary between you (the borrower) and a bank (the lender). While banks can and do lend to borrowers directly, many people decide to work with mortgage brokers so that they can find the loan that suits their individual needs and unique circumstances. When working with a mortgage broker, borrowers rely on the professionals to look out for their best financial interest.
Examples of Mortgage Broker Negligence
Mortgage broker negligence can come in a wide variety of forms. In some cases, negligence may stem from the broker's lack of skill or failure to pay attention to their client's needs. In other cases, the negligence may result from the mortgage broker putting their own financial interests above that of their client. Some common examples of mortgage broker negligence include:
Not fully explaining the total borrowing costs to their client;
Pushing a client into a loan that is unsuitable for their individual circumstances;
Charging a customer excessive, hidden or unfair fees;
Failing to get a client the best available loan terms;
Misrepresenting the loan in any way;
Making mistakes on important documents;
Missing key deadlines; and
Failing to provide the client with proper disclosures.
Proving Liability: What Legal Duties do Mortgage Brokers Owe their Clients?
Proving liability in a mortgage broker negligence case is notoriously complex. One of the major issues is that the duties that the broker owed to the borrower are not always clear. This is in sharp contrast to registered investment broker negligence cases. Financial brokers unquestionably owe fiduciary duties to their customers. This is the highest standard of legal care under American law.
However, with mortgage brokers, the legal duties that they owe their clients are far less clear. Indeed, the duties can vary considerably from state to state. In some states, such as California, New Mexico and Washington, laws have been enacted that expressly impose fiduciary duties on the mortgage brokers licensed to operate in the state.
In other states, including in Virginia, North Carolina and Colorado, laws have been passed that, while not imposing fiduciary duties directly by name, have imposed the key elements. However, there are also states where mortgage broker duties have barely been addressed at all.
In mortgage broker negligence claims, the duty of care owed under the state law in question is extremely important. If you believe that you have a claim, you need to work with a qualified attorney who can review the specific state law that applies to your case and help you determine exactly what you need to do to prove liability and hold the mortgage broker fully accountable for their negligent actions or inactions.
You Must be Able to Prove Your Damages
As with any investment fraud and investment negligence case, a victim can only recover compensation to the extent that they can prove their damages. In other words, if you cannot prove that your mortgage broker's negligence caused you real financial losses, then you will likely not have a viable legal claim at all. You must have a clear understanding of precisely how to conduct your mortgage broker's negligence to your financial damages.
Further, it is imperative that you have the evidence necessary to prove your damages. Victims of mortgage broker negligence should always take proactive steps to obtain and secure any documentation or records that can be used to establish their damages.
Get Legal Help Today
At Sonn Law Group, our attorneys have helped many fraud victims recover full and fair compensation for their damages. To learn more about what we can do for you, please call us today at 844-689-5754 to schedule a free review of your mortgage broker negligence claim. From our main office in Aventura, FL, we represent clients in South Florida and nationwide.