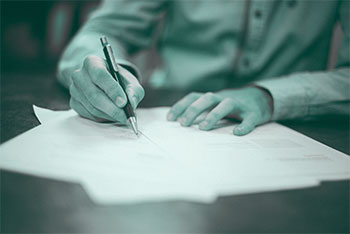 When you start investing with a broker/broker-dealer, you will almost certainly be asked to review and sign a lot of paperwork. Within that paperwork, you will likely find a customer agreement that contains a predispute arbitration clause.
Indeed, in the modern era of investing, almost every reputable brokerage firm uses standardized form agreements that contain predispute arbitration provisions. It is important that investors understand how these clauses will affect their rights should a securities dispute arise.
Arbitration is Mandatory
Under U.S. securities law, arbitration agreements are generally enforceable. If you sign an agreement with a valid predispute arbitration clause, then you will have to take any investment fraud/negligence claim through FINRA's arbitration process. This means that you will not have direct access to the normal court process.
Appeals Rights Are Limited
While investors who go through the FINRA arbitration process do have some appeal rights, FINRA itself does not hear appeals. Instead, investors would need to take their appeal to state or federal court. These courts can overturn arbitration decisions, but they will only be able to review your claim on very narrow grounds.
The bottom line: You need to get the FINRA arbitration process right. You should not go through arbitration by yourself. It is a complicated and extremely important process. Please always work with an experienced attorney.
Contact Sonn Law Group Today
If you are an investor who has sustained major losses, and you are now in need of legal assistance, we can help. Please contact our securities fraud attorney today at 844-689-5754 to set up your free initial legal consultation.