Attention homeowners: If your lender is charging you a "processing fee" when you make a mortgage payment over the phone in Florida, this fee may be an improper fee.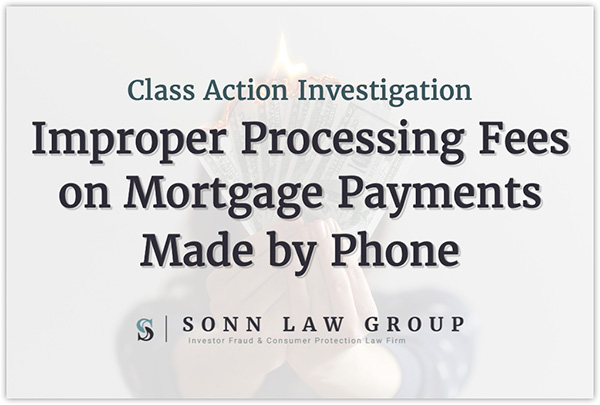 In most mortgages, there are no processing fees allowed by the terms of the mortgage and there is no Florida law that expressly allows a lender to charge telephone "processing fees".
The lender may be subject to a claim for damages for charging improper telephone processing fees when your mortgages are paid under the Florida Consumer Collection Practices Act.
If you were charged "processing fees" when making phone payments on your mortgage, you may have a claim for damages.
Call our attorneys or complete the short form below for a free consultation. 305-912-3000.
Were you charged a processing fee on a mortgage payment made by phone?
We want to hear from you and discuss a potential class action suit.