Burroughs is facing a maximum of 20 years in prison after his guilty plea.
The Sonn Law Group is investigating allegations that Lester Burroughs committed misconduct. If you or a family member has suffered losses investing, we want to discuss your case. Please contact us today for a free review of your case.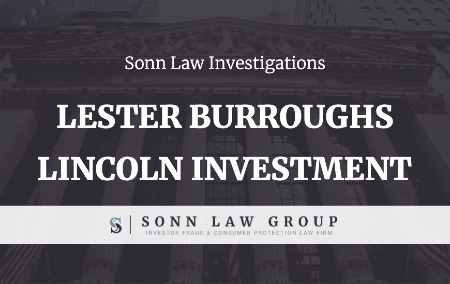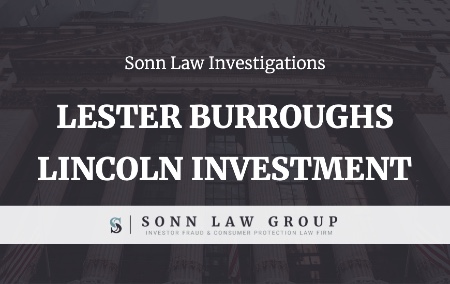 Lester Burroughs, a hybrid advisor from Connecticut, is facing up to 20 years in prison after pleading guilty to misappropriating $575,000 in client assets. Burroughs entered the plea on December 4, 2019. As part of the deal, he agreed to pay the full amount in restitution back to his victims.
Burroughs is alleged to have defrauded three clients in a Ponzi scheme from 2012 until 2019 when he was registered as an investment advisor and broker. 
The SEC also announced separate charges against Burroughs in connection with the scheme. They stated that Burroughs misappropriated $560,000 after falsely telling clients the money would be invested in guaranteed interest contracts ("GICs") with guaranteed returns of 4-7%. Instead, he used investors' funds to pay his own expenses and pay older investors. The complaint alleges that Burroughs never invested any money in any GICs. 
Burroughs has been registered with the SEC as a broker-dealer since 1969 and as an investment advisor since 1978. He has been registered with Lincoln Investment Planning in Fort Washington, PA since 2012. 
Contact Us Today
The Sonn Law Group is currently investigating allegations of misconduct. We represent investors in claims against negligent brokers and brokerage firms. If you or your loved one experienced investment losses, we are here to help. For a free consultation, please call us now at 866-827-3202 or complete our contact form.