Sonn Law Group has been retained to represent an investor in the Ponzi scheme operated by Larry Ramos.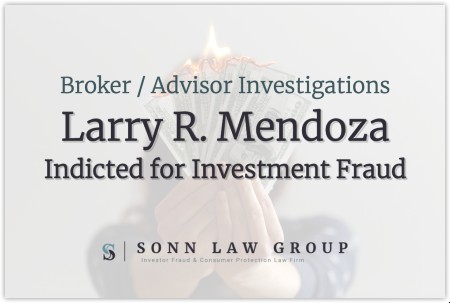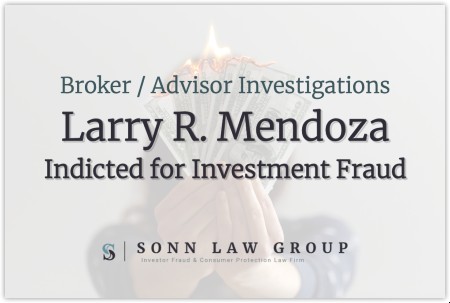 The U.S. Attorney's Office for the Southern District of Florida released a press release on Friday, April 23, 2021, describing its investigation of Ramos. The release stated that Ramos was indicted by a jury on the charge of defrauding investors out of more than $21 million. Ramos is accused of convincing his victims to invest their money with Ramos's company, The W Trade Group ("TWT") from December 2013 until June 2020.
Ramos allegedly misrepresented that TWT's investment strategy was based on a commodities trading algorithm developed by Ramos himself, that clients could earn investment returns as high as 19%, and that investment losses were limited to 2%.
Once Ramos received the funds, he used them for his own personal benefit and did not invest it. To make the scheme appear legitimate, Ramos created a TWT cell phone application where clients could monitor the progress of their purported investments. However, when clients used the application, they would only see fake account statements that the application itself generated. When investors sought returns on their investments, Ramos used funds provided by new investors.
The indictment charges Ramos with one count of conspiracy to commit fraud and five counts of wire fraud. Ramos faces 20 years in prison for each count.
Contact Us Today
The Sonn Law Group is currently investigating allegations surrounding Larry Ramos Mendoza and TWT. If you or your loved one experienced investment losses, we are here to help. For a free consultation, please call us now at 866-827-3202 or complete our contact form.