Attorney
---
Mr. Sonn focuses his practice principally on complex securities litigation and arbitration matters, including class actions. Frequently, Mr. Sonn serves as a television commentator on securities fraud and Ponzi Scheme cases for CNBC, The CBS Sunday Morning Show, BBC Radio, ABC and MSNBC.
jsonn@sonnlaw.com
(305) 912-3000
View Bio
Attorney
---
Attorney Brian Pastor is a partner in the Sonn Law Group. Mr. Pastor graduated with a degree in accounting, cum laude, from the University of Florida, and summa cum laude from the University of Florida School of Law, where he ranked first in his class.
bpastor@sonnlaw.com
(404) 607-7100
View Bio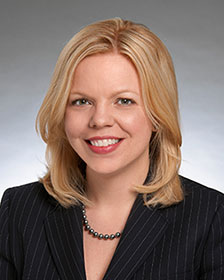 Attorney
---
Mrs. Farrar is a non-equity partner with Sonn Law Group, and concentrates her practice on securities litigation, and arbitration, as well as commercial and employment litigation.
jfarrar@sonnlaw.com
(305) 912-3000
View Bio