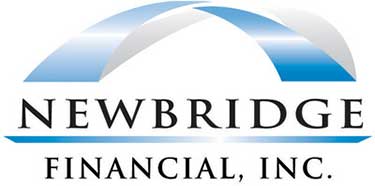 Newbridge Securities Corporation (CRD#: 104065) is a registered broker-dealer headquartered in Boca Raton, Florida.
Newbridge Securities is currently licensed to operate in all 50 U.S. states as well as in Washington DC, Puerto Rico and the Virgin Islands. Here, our experienced securities fraud attorneys highlight some notable allegations of misconduct that have been brought against this firm.
Newbridge Securities: Customer Disputes and Regulatory Actions
The Failure to Supervise a Broker
Most recently, on July 18th, 2017, Newbridge Securities was hit with a $499,000 fine by the Pennsylvania Department of Banking and Securities. Without admitting or denying any wrongdoing in this case, the company consented to the sanctions and agreed to pay the penalty.
According to the agreement, which was released by the Commonwealth of Pennsylvania, Newbridge Securities failed to properly supervise one of its brokers who was selling structured products to Pennsylvania residents.
The order released did not specify the name of the broker who committed the wrongdoing, or the total amount of damage that was done to investors. However, as the fine is notably large, it is clear that this case involved very serious allegations of misconduct.
Customers Were Charged Unreasonable, Excessive Fees
In June of 2016, FINRA fined Newbridge Securities $115,000 and ordered the firm to pay $188,803.99 in restitution to affected customers for failing to apply sales charge waivers to client accounts. Specifically, these allegations stemmed from the firm's sale of Unit Trust Investments (UTIs) to certain clients.
The transactions in question qualified the customers for discounts and sales charge waivers, yet Newbridge Securities failed to properly identify and apply these cost savings. As a result, investors ended up paying far more than was necessary or appropriate given the circumstances.
The Firm Negligently Failed to Get Customers the Best Available Price
Brokerage firms have a legal responsibility to always look out for the best interests of their clients. One aspect of this obligation is that brokers must ensure that customers always get the best available price. Yet, unfortunately, Newbridge Securities has not always lived up to this duty.
In December of 2014, FINRA fined Newbridge Securities $138,000 and ordered the brokerage to pay affected customers full restitution. According to FINRA, the firm failed to get investors a fair market price on certain trades. Specifically, these allegations involved the buying and selling of corporate bonds.
Due to the firm's negligence in handling some transactions, many clients did not receive the best available price on their trades, which was a clear breach of the firm's fiduciary duty to its clients.
Unauthorized Trading
Registered broker-dealers are legally responsible for the actions of their investment advisors. There have been several cases in which advisors employed by Newbridge Securities engaged in fraudulent or negligent industry practices. As a result of the misconduct, direct financial harm was done to the firm's clients.
For example, in 2014, Daniel Pikula (CRD#: 2563165), a Newbridge Securities broker based in an office in West Palm Beach, Florida, was suspended and fined for engaging in unauthorized trading.
FINRA investigators determined that this broker exercised discretionary trading authority on a customer's account, despite that fact that he did not have the written authorization to do so. Unauthorized trading is a serious violation of an investor's trust and can lead to major financial losses.
Facilitating Stock Price Manipulation
In August 2010, FINRA found that Newbridge Securities was guilty of facilitating the manipulation of trades, a direct violation of SEC Rule 10b-5. Specifically, FINRA enforcement staff found that representatives of Newbridge Securities were engaged in a complex scheme that was designed to increase the volume of trades on a particular stock.
The result of this practice was that the stock price was temporarily pumped up, allowing certain parties to manipulate the market for financial gain. This type of misconduct can damage market integrity and innocent harm investors. Without admitting to or denying the allegations, Newbridge Securities consented to sanctions, including a $600,000 fine.
---
At the Sonn Law Group, we have helped many investors recover compensation for the full extent of their losses. Please do not hesitate to call us today at 844-689-5754 to request a free review of your case. From our primary office in South Florida, we protect investors nationwide.