William B. McHenry and his company, First South Investments, LLC, are accused of selling $31 million in unregistered securities.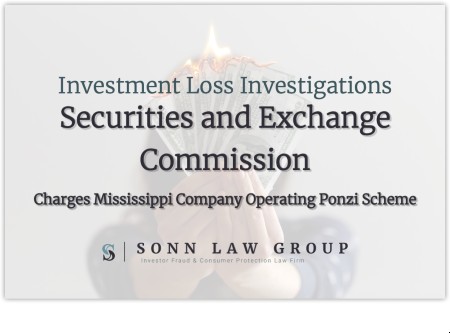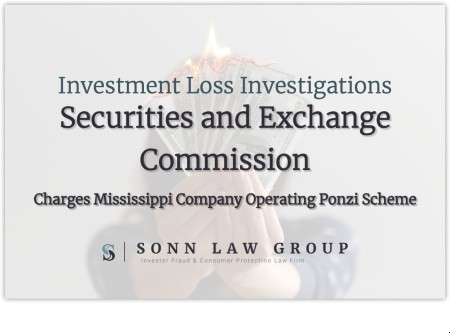 The SEC filed charges against Mississippi resident William B. McHenry, Jr. and his company, First South Investments, LLC, for unlawfully selling unregistered securities in connection with the previously charged Madison Timber Properties, LLC Ponzi scheme.
The SEC alleges that McHenry and First South Investments sold at least $31 million of Madison Timber's unregistered securities to at least 28 retail investors. The complaint also alleges that the defendants reaped millions of dollars in commissions and other payments on their sales of Madison Timber's securities, even though the securities were not registered with the Commission and defendants were not registered as broker-dealers. According to the complaint, the defendants told investors that their money would be used to finance the right to harvest timber and promised annual returns of 12 to 15 percent. In truth, the complaint alleges, Madison Timber never obtained any harvesting rights. Instead, Madison Timber's principal, Arthur Lamar Adams, allegedly forged deeds and cutting agreements and used the investors' funds for personal expenses and to develop an unrelated real estate project.
McHenry and First South Investments are charged with violating the securities registration provisions of Sections 5(a) and (c) of the Securities Act of 1933 and the broker-dealer registration provision of Section 15(a) of the Securities Exchange Act of 1934.
Previously, in addition to charging Madison Timber and Adams, the SEC charged Terry Wayne Kelly and Kelly Management, LLC and Michael Douglas Billings and MDB Group, LLC for their role in the Madison Timber scheme.
The Sonn Law Group is currently investigating allegations surrounding William B. McHenry, Jr. and his company, First South Investments, LLC. We represent investors in claims against negligent brokers and brokerage firms. If you or your loved one experienced investment losses, we are here to help. For a free consultation, please call us now at 866-827-3202 or complete our contact form.