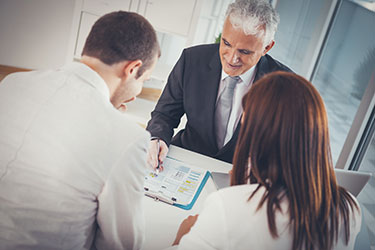 Richard Ragold (CRD# 1808168) is a registered FINRA broker. Since 2007, Mr. Ragold has been employed at Capitol Securities Management in Florham Park, New Jersey.
Previously, he was also associated with Oppenheimer & Co. and Josephthal & Co.
Recently, a Capitol Securities Management customer filed an arbitration claim against Mr. Ragold alleging that this broker selected unsuitable investments for their portfolio.
Below, we review the specific information regarding these allegations that has been made available by FINRA.
Customer Complaint: Broker Richard Ragold
In January of 2019, a customer of Capitol Securities Management filed a complaint against registered representative Richard Ragold. In the complaint, allegations are raised that Mr. Ragold selected investment recommendations that were unsuitable for the investor's portfolio.
The former client of Mr. Ragold is requesting $500,000 in compensatory damages. As of May of 2019, FINRA lists this claim as 'pending'.
Under FINRA Rule 2111, it is the professional responsibility of a registered securities broker to understand their customer's unique financial position. The suitability regulation requires financial advisors to select or recommend investments that are truly consistent with their client's financial position, long-term goals, and investment objectives.
Financial advisors must avoid selecting investments that are too risky for the unique needs of their clients.
Speak to Our Unsuitable Investment Losses Attorneys Right Away
At Sonn Law Group, our FINRA arbitration attorneys have experience handling unsuitable investment claims and unauthorized trading cases. For a free, fully confidential initial consultation, please reach out to our law office today.
Disclaimer: This article contains opinions and NOT statements of fact in any way whatsoever. The information here is general information that should not be taken as legal advice. NO attorney-client relationship is established between you and our attorneys by reading this article. This article is attorney advertising and should not be used as a substitute for legal advice from a qualified securities lawyer.