A federal lawsuit claims GPB Capital Holdings has been paying investors dividends out of their own invested funds.
The Sonn Law Group is investigating allegations that brokers have recommended investments in GPB Capital Holdings or its affiliates without fully disclosing the risk associated with them. If you or a family member has suffered losses investing in GPB Capital Holdings, we want to discuss your case. Please contact us s today for a free review of your case.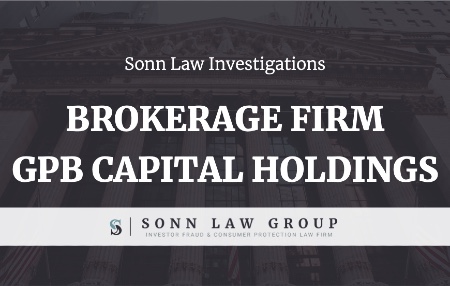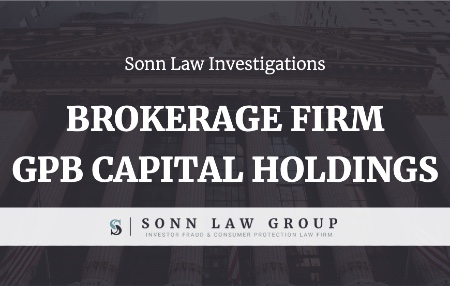 An investor filed a federal class-action lawsuit on November 6, accusing the majority owner of Prime Automotive Group of operating a $1.8 billion Ponzi scheme. The complaint mirrors claims made by former Prime Automotive CEO David Rosenberg, that New York-based GPB Capital Holdings has been operating illegally by paying dividends to investors out of new investor funds. 
Statements by Automotive and GPB Holdings II made on November 22nd admitted to the following:
GPB Capital auditor has suspended work

GPB Capital Audit Committee is resigned on November 27, 2019

Financials will not be released by the end of the year, no deadline has been set for audited financials (despite earlier assurances to investors that they would be released by 2020)

GPB conceded that its Automotive Portfolio has lost at least $212 million and GPB Holdings II has lost in excess of $125 million

GPB Capital is blocking any transfer of interests in the GPB funds on the secondary private market
Contact Us Today
The Sonn Law Group is currently investigating allegations that brokers recommended investments with GPB Capital Holdings. We represent investors in claims against negligent brokers and brokerage firms. If you or your loved one experienced investment losses, we are here to help. For a free consultation, please call us now at 866-827-3202 or complete our contact form.