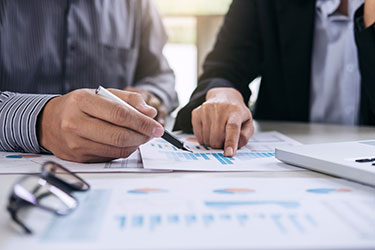 Sonn Law Group is investigating investment advisors that may have recommended their clients invest in NorthStar Healthcare Income Real Estate Investment Trust (REIT).
REITs are modeled after mutual funds and are designed to finance income-producing real estate to provide investors with regular income streams. NorthStar manages a portfolio of over $3.5 billion on over 600 properties.
Unlike traditional stocks, REITs are not publicly traded and cannot be sold through an exchange. In addition, they hold additional risks for investors because they frequently feature limited redemption programs and high fees or commissions.
In February, NorthStar suspended its monthly distribution payments to stockholders, effective immediately, citing the need to preserve capital and protect the company's financial position.
In December 2017, NorthStar reduced its distribution rate from 6.67 percent to 3.31 percent. One year later, the company lowered the net asset value of its common stock from $8.50 per share to $7.10 per share. Then, in October 2018, NorthStar informed shareholders it would only repurchase shares in connection with the death or qualifying disability of a stockholder.
Under FINRA Rules, FINRA member firms are responsible for supervising a broker's activity while registered with the firm. If you suffered investment losses, you may be able to recover compensation from your brokerage firm.
Get Help From Our Securities Fraud Attorneys Right Away
At Sonn Law Group, our investment loss lawyers have experience representing clients who suffered losses related to stockbroker misconduct. If you experienced investment losses as a result of an investment in NorthStar Healthcare Income REIT, contact us today for a free case review.
Disclaimer: This article contains opinions and NOT statements of fact in any way whatsoever. The information here is general information that should not be taken as legal advice. NO attorney-client relationship is established between you and our attorneys by reading this article. This article is attorney advertising and should not be used as a substitute for legal advice from a qualified securities lawyer.