A federal lawsuit claims GPB Capital Holdings has been paying investors dividends out of their own invested funds.
The Sonn Law Group is investigating allegations that brokers have recommended investments in GPB Capital Holdings or its affiliates without fully disclosing the risk associated with them. If you or a family member has suffered losses investing in GPB Capital Holdings, we want to discuss your case. Please contact us today for a free review of your case.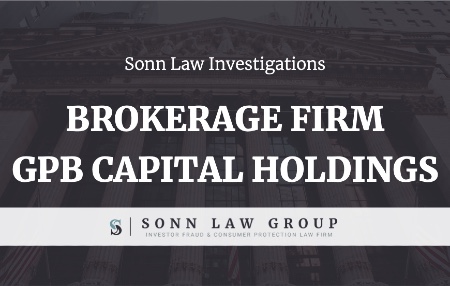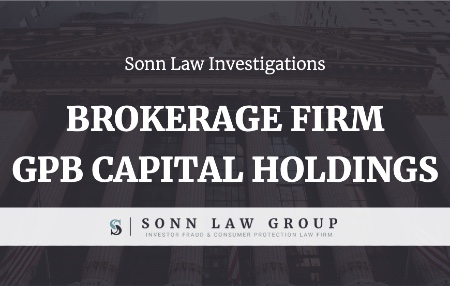 An investor filed a federal lawsuit on November 6, accusing the majority owner of Prime Automotive Group of operating a $1.8 billion Ponzi scheme.
The complaint mirrors claims made by former Prime Automotive CEO David Rosenberg, that New York-based GPB Capital Holdings has been operating illegally by paying dividends to investors out of new investor funds. 
Typically in an investment fund, investors' money is used to buy businesses, real estate, or securities, and profits are used to pay dividends to investors. In a Ponzi scheme, the investment principle itself is paid out as dividends until the money runs out, leaving investors with a small portion of their originally invested funds.
The lawsuit is seeking certification as a class action, alleging that GPB Capital misled at least 2,000 investors into handing over more than $1.8 billion. The plaintiff, Millicent Barasch of Florida, invested more than $650,000 in GPB Capital, including $150,000 in Prime Automotive specifically. The lawsuit names GPB Capital CEO David Gentile and other top company officers, as well as companies owned by or affiliated with GPB Capital, as defendants.
The lawsuit alleges GPB Capital failed to inform investors in advance that the dividends were not being paid out of profits from portfolio businesses owned by the company, such as auto dealerships and waste management firms, as would be expected for a legitimate investment fund. It also accuses GPB Capital executives and their affiliates of self-dealing, saying they charged investors exorbitant fees and failed to disclose conflicts of interest that benefited the fund managers at the expense of investors.
"When an investor signed on the dotted line and put money into the GPB funds, 20 percent or more of that money was immediately extracted to pay GPB, the underwriters, and brokers," the complaint states. "With a book value of over $1.8 billion for the GPB funds, this represents many hundreds of millions of dollars in fees paid to these parties by investors in the GPB funds."
GPB Capital has been under investigation by state and federal authorities for several months for potential securities law violations. In April, Automotive News reported that the FBI and a New York City agency had searched the company's offices in late February. GPB Capital has acknowledged facing inquiries by the SEC.
Contact Us Today
The Sonn Law Group is currently investigating allegations that brokers recommended investments with GPB Capital Holdings. We represent investors in claims against negligent brokers and brokerage firms. If you or your loved one experienced investment losses, we are here to help. For a free consultation, please call us now at 866-827-3202 or complete our contact form.