Investors should seek damages after Geneos Wealth Management broker recommended investments that were unsuitable.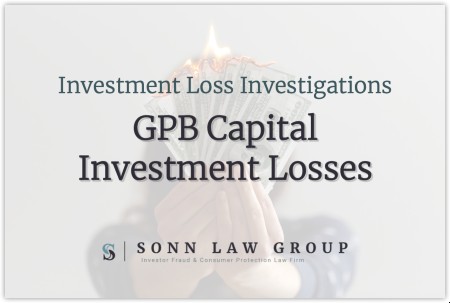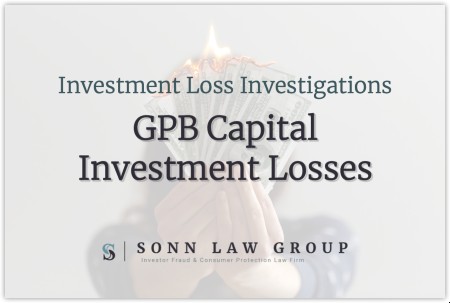 GPB Capital Holdings, a New York-based investment firm, offers exempt, private placement securities that are incredibly risky for investors. Brokers who recommended purchasing investments in GPB Capital Holdings may not have conducted appropriate due diligence on GPB's funds. It is reported that brokers across the country raked in over $160 million in commissions by defrauding over 17,000 investors.
In February 2021, the SEC charged GPB and its founders with operating a $1.7 billion Ponzi-like scheme.
Public records indicate that a former Geneos Wealth Management broker recommended that a client invest in three GPB Capital Funds: GPB Holdings II LP, GPB Automotive Portfolio, and GPB Waste Management. The client has since filed a $1 million complaint against Geneos Wealth Management.
Contact Us Today
The Sonn Law Group is currently investigating allegations surrounding GPB Capital Holdings. We represent investors in claims against negligent brokers and brokerage firms. If you or your loved one experienced investment losses, we are here to help. For a free consultation, please call us now at 866-827-3202 or complete our contact form.