The Justice Department is seeking a stay in the SEC's case pending the outcome of criminal proceedings.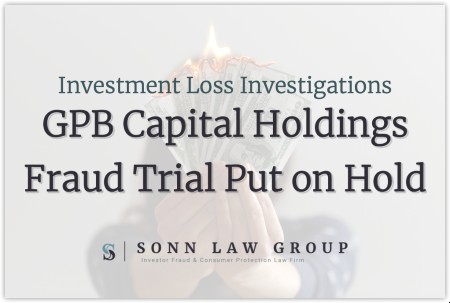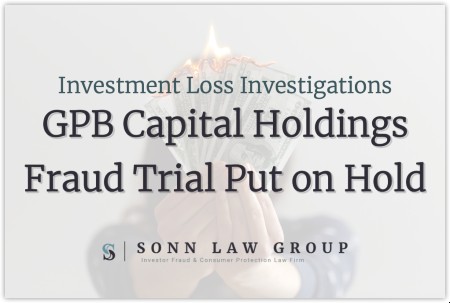 The Justice Department sought to stay the civil proceedings until criminal proceedings against the three individuals are resolved. Acting U.S. Attorney Seth DuCharme sought the stay to preserve the secrecy of a grand jury investigation and prevent inappropriate discovery of matters in the criminal proceedings.
Chief United States District Judge Margo K. Brodie in the U.S. District Court for the Southern District of New York granted the stay.
In February 2021, the SEC charged GPB Capital and three of its executives with operating a Ponzi-like scheme that raised over $1.7 billion from investors. The SEC's complaint charged the owner and CEO of GPB Capital, David Gentile, along with the owner of GPB's placement agent Ascendant Capital, Jeffry Schneider, and Jeffrey Lash.
The SEC's complaint alleged that the individuals lied to investors about the source of money that was used to make an 8% annualized distribution payment to their investors. Investors were allegedly told that distribution payments were paid exclusively with money generated by GPB Capital's portfolio companies.
Gentile, Schneider and Lash have denied the fraud claims brought by the SEC. All three have pleaded not guilty to criminal charges of fraud and conspiracy. 
Contact Us Today
The Sonn Law Group is currently investigating allegations that brokers recommended investments in GPB Capital Holdings. We represent investors in claims against negligent brokers and brokerage firms. If you or your loved one experienced investment losses, we are here to help. For a free consultation, please call us now at 866-827-3202 or complete our contact form.