Investors are at risk after GeoStellar, Inc filed for bankruptcy
Sonn Law Group is representing investors who have suffered losses investing in GeoStellar Inc. If you or a family member has suffered losses investing, we want to discuss your case. Please contact us today for a free review of your case.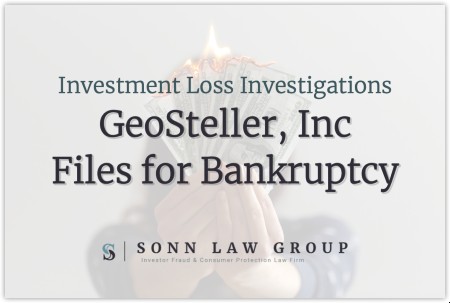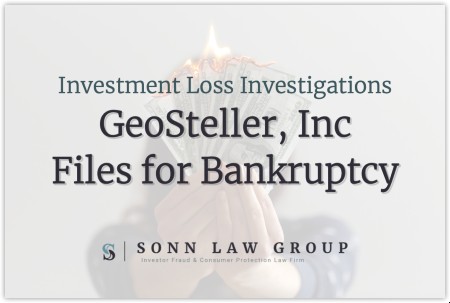 GeoStellar Inc. recently submitted a bankruptcy filing, finalizing plans to shutter the business for good. Many investors lost a portion of their savings when GeoStellar filed for bankruptcy.
Stocks and bonds issued by GeoStellar are high-risk investments. These investments are not suitable for elderly retirees or other conservative investors due to their high-risk nature. If you are a conservative investor and your broker recommended that you purchase investments in GeoStellar, Inc. you may have the right to recover losses.
FINRA rules require brokerage firms to conduct due diligence prior to recommending any investment and to conduct a suitability assessment factoring in the client's investment objectives and level of risk. If a brokerage firm fails to conduct adequate due diligence on investments can be held liable for any losses suffered by the client. You may be entitled to recover losses if you were not adequately informed of the risks associated with GeoStellar stocks and bonds.
Contact Sonn Law to Discuss Recovery Options
If you suffered losses investing in GeoStellar, Inc., please call us now at 866-827-3202 or complete our contact form.