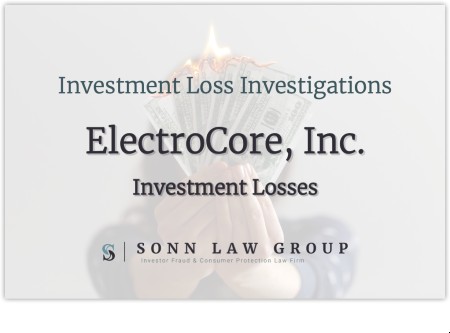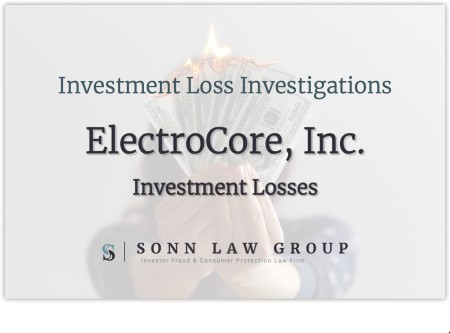 ElectroCore, Inc. operates as a bio-electronic medicine company that researches and develops therapeutic technologies for the treatment of multiple conditions in neurology and rheumatology.
High risk investments like ElectroCore, Inc. pose serious risks to investors, especially those without experience in securities.. These investments are only suitable for investors who are willing to accept high levels of risk. Investors may be able to recover losses in these situations by filing an arbitration claim against the broker-dealer that recommended the investment. 
If you suffered losses investing in ElectroCore, Inc. please call us now at 866-827-3202 or complete our contact form.