Cardone Capital CEO Grant Cardone Paints Picture of 'House of Cards' Business Model in Recent YouTube Posts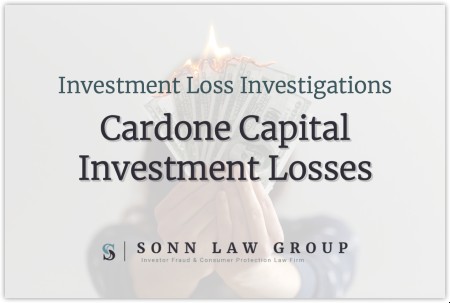 Cardone Capital was founded by Grant Cardone. Their website states that Cardone is a thirty-five year veteran in the real estate business as well as a "forward-thinking" businessman.
Cardone advertises real estate investment opportunities for everyday investors and promises to provide five benefits: (1) cash flow; (2) amortization; (3) tax benefits; (4) leverage; and (5) appreciation.
According to the website, Cardone Capital has a simple, four-step process for its business model. First, Cardone Capital locates deals on homes, negotiates the purchase and financing price, and closes the deal.
Second, accredited and non-accredited investors become partners in the actual real estate. Third, the portfolio of properties generates monthly rental payments from tenants of the properties. Lastly, Cardone Capital pays out monthly cash distributions to its investors. The website touts $1.7 billion in assets under management in addition to 7722 total units.
Despite these assurances to customers, key details of Cardone's risky business model were recently revealed on YouTube by Cardone himself. The videos have since been deleted.
Cardone Capital Details
Details revealed by Cardone:
Cardone stated that in order to purchase real estate, he gets ten-year loans in which the first five years are interest-only payments. Cardone claims to owe over $1 billion to his lenders. Based on the number of units shown on Cardone's website, 7722, and the $1.7 billion Cardone claims to have in assets, this means Cardone paid approximately $220,000 per unit.

Cardone published loan figures that showed an average 3.75% interest rate: thus Cardone's loan obligations would be as follows:

Loan Amount: $1,000,000,000 at 3.75% interest = $37,500,000 per year in interest.

$37,500,000 divided by 12 months = $3,125,000 per month in "interest only" payments.

After 5 years, Cardone's payment increases from the interest-only amount to $18.3 million per month + monthly interest.

Cardone stated that in April 2020, his unit capacity was at 88%. Instead of lowering rent to fill those empty units, Cardone stated that he is content with those units staying empty rather than allowing "lower-income people" to move into his units.

Cardone stated that he prefers to keep rent prices above $800 but below $1,500. If 88% of his units are occupied at a rate of $1200 per month, that would mean there is $8,154,000 in cash flow per month. Cardone also stated that he has a monthly debt service that costs $4,500,000 per month. After subtracting that cost, that leaves Cardone with $3,654,000 in cash flow for the month. 

This does not include other expenses such as property management fees, property taxes, maintenance, employees, etc. 

Thus, Cardone is several million dollars short of his required payment after the 5-years of interest-only payments. 
Analyzing the Cardone Capital Financial Model
Cardone's financial model is based on the requirement of a massive debt increase in overtime to keep his company alive. In order to be sustainable, the model needs inflation-over-time, meaning that his units will increase in price faster than his debt. In Cardone Capital's prospectuses, he contemplates the risks of overbuilding and warns investors that they could lose some or all of their funds. 
Experts have criticized the model, stating that it seems unlikely that Cardone Capital survives past its first five years of interest-only payments. Betting everything on the assumption that one can stay ahead of a large debt is never a good betting scenario, typically leading to a guaranteed disaster.
The COVID-19 pandemic has already dealt blows to Cardone Capital, who suspended monthly distributions and laid off 44% of their employees amid the pandemic.