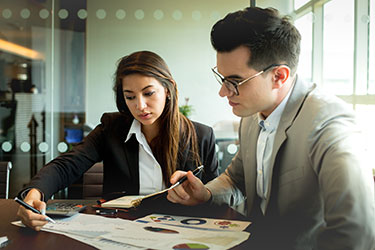 Mitchell L. Bloom (CRD# 1682361) is a previously registered securities broker.
From 2011 to 2017, Mr. Bloom was associated with Cetera Advisor Networks in Westminster, Colorado.
Previously, this broker was also a representative of QA3 Financial Corp. and Multi-Financial Securities Corporation.
In November of 2017, Mitchell Bloom was discharged by Cetera Advisor Networks after he allegedly engaged in improper private securities transactions and outside business activities without the firm's approval.
Mr. Bloom was subsequently barred from the securities industry after he refused to cooperate with FINRA's investigation into these allegations.
Barred Broker: Former Cetera Advisor Networks Representative Mitchell Bloom
Under FINRA Rule 3280, registered representatives must get permission from their member firm before engaging in private securities transactions. When Cetera Advisor Networks determined that Mr. Bloom failed to do so, it terminated him from his position.
Soon after, the Financial Industry Regulatory Authority (FINRA) launched its own inquiry into the conduct of Mitchell Bloom. In violation of FINRA Rule 8210, this broker declined to give on-the-record testimony to investigators. As a result, he has now been indefinitely barred from the securities industry.
It is essential that financial advisors follow securities industry regulations on private placement transactions and outside business activities. The failure to do so can put innocent investors at considerable financial risk.
Speak to Our Private Placement Losses Attorneys Today
At Sonn Law Group, our FINRA arbitration lawyers have deep experience handling private placement and outside business activity cases. To get more information on what we can do for you, please contact us today for a free consultation.
Disclaimer: This article contains opinions and NOT statements of fact in any way whatsoever. The information here is general information that should not be taken as legal advice. NO attorney-client relationship is established between you and our attorneys by reading this article. This article is attorney advertising and should not be used as a substitute for legal advice from a qualified securities lawyer.