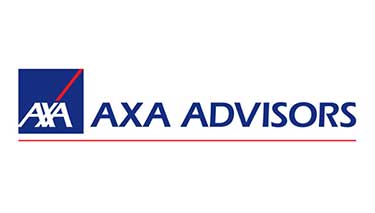 Currently, the experienced investment fraud lawyers at Sonn Law Group are investigating claims against AXA Advisors (CRD#: 6627). This broker-dealer is based in New York, New York and is licensed to operate in 53 U.S. states and territories.
AXA Advisors: Customer Disputes and Regulatory Actions
Breach of Fiduciary Duty: Fee Violations
Registered brokerage firms have a legal duty to look out for the best financial interests of their investors. Within this broader duty is an obligation to limit transaction fees, whenever it is reasonably possible to do so.
Unfortunately, AXA Advisors has not always lived up to this legal responsibility. In October of 2015, FINRA investigators determined that the firm had systematically overcharged certain investors. Without admitting to or denying any of the alleged misconduct, AXA Advisors consented to the penalties and agreed to pay $602,321.71 in restitution to affected investors.
AXA ADVISOR COMPLAINTS FAQ
Broker Negligence: Unsuitable Investments
In July of 2015, an AXA Advisors customer filed a complaint against the firm and William Sokol (CRD#: 4659352), one of the broker-dealer's registered securities representatives. A Dallas, Texas-based FINRA arbitration panel heard this case. According to the investor, Mr. Sokol made unsuitable investment recommendations. The panel agreed and granted the customer financial relief.
Notably, this is far from the only time that a complaint has been brought against an AXA Advisors representative. There are many other cases in which AXA Advisors representatives have failed to protect the interests of their clients. Indeed, our firm has investigated several other complaints against individual brokers at this firm.
AXA ADVISOR COMPLAINTS FAQ
Failure to Supervise: Misappropriation of Investor Funds
In March of 2012, FINRA charged AXA Advisors with the failure to properly supervise its individual securities representatives. This specific enforcement action related to an AXA Advisors securities representatives who had several complaints lodged against him.
FINRA investigators determined that in April of 2008 this AXA Advisors broker attempted to a fraud scheme to misappropriate customer funds. The individual broker convinced eight different AXA Advisors customer to invest in a wholly fake Real Estate Investment Trust (REIT). Luckily, the scheme was stopped before too much damage could be done. Though, FINRA censured AXA Advisors and fined the firm $100,000 for its lack of a proper supervisory system.
---
At Sonn Law Group, our aggressive securities fraud lawyers have held many negligent brokers and brokerage firms accountable for their misconduct.
To get your free, no obligation case evaluation, please contact our law firm today. We serve investors nationwide and take on all investor losses claims on a contingency basis. That means we do not get paid unless we win or settle your case.