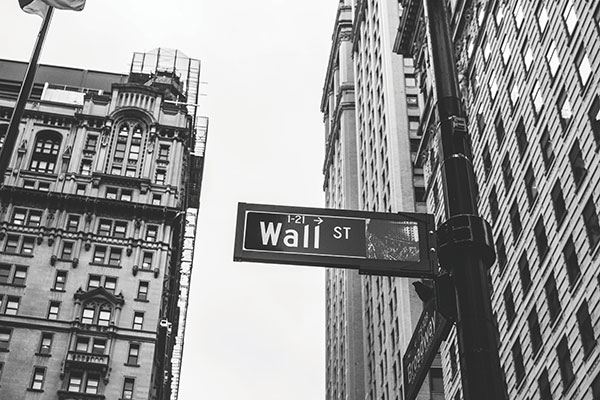 The Financial Industry Regulatory Authority, also known as FINRA, is a self regulatory body that oversees conduct in the securities industry. FINRA has promulgated regulations relating to a wide array of different issues. One important regulation is the prohibition of a practice known as 'selling away'.
What is Selling Away?
Selling away occurs when an individual financial advisor conducts a securities sale (or the solicitation of a sale) without properly notifying their member organization (their brokerage firm). This is prohibited conduct, as it puts consumers at considerable financial risk. All securities transactions must be overseen by a brokerage firm.
Here, our experienced investment fraud attorneys discuss some of the things that you need to know about selling away.
Understanding FINRA Rule 3280
The specific regulation that bars selling away is FINRA Rule 3280. This rule places several different obligations on individual brokers and brokerage firms. For instance, the rule compels all registered financial brokers to disclose any private securities transactions to their firm. Once a proper disclosure is made, the brokerage firm then has the duty to either:
Approve of the private transaction; or
Prevent the sale from going forward.
If the firm decides to approve of the private securities transaction, the firm then becomes legally responsible for overseeing that sale. Alternatively, if the firm declines to approve of the transaction, then the individual broker has a legal duty not to go forward with the sale.
If the financial advisor pushes forward with a sale without firm approval, either because the firm denied approval, or because no disclosure was ever made in the first place, then the advisor has engaged in the unlawful practice of 'selling away'.
The Dangers of Selling Away
On first glance, selling away may not seem like a big deal. After all, can't you simply rely on your individual financial advisor to ensure that a transaction is in your best interests?
Unfortunately, you cannot.
Selling away comes with tremendous risks, and the risks are always borne by the consumer. Indeed, selling away increases the possibility of both negligence and intentional investment fraud. Under our system, broker-dealers (firms) are the parties that are in charge of ensuring both 1) Proper due diligence on individual transactions and 2) Overall regulatory compliance.
Without proper oversight from brokerage firms, many investment advisors end up taking advantage of their clients and putting them in unfavorable positions. Beyond being a form of professional misconduct on its own, selling away also often occurs in conjunction with other types of investment misconduct. Some of the most common examples include:
Pushing clients into unsuitable investments;
Charging excess commissions and fees;
Fraud or misrepresentation.
Beware of the 'Once in a Lifetime' Opportunity
Never forget one of the oldest adages in life: If something seems too good to be true, it probably is. This lesson certainly applies to private securities transaction, because, in many cases, registered financial advisors try to get customers to engage in these sales on the grounds that it is a "once in a lifetime investment" or a "limited or scarce opportunity".
Remember, anytime an investment opportunity carries this type of sales language, red flags should be going up in your mind. If a financial advisor is hiding the investment from their own member firm, then you should walk away from the transaction.
Though, it is not always that easy to avoid selling away. Unfortunately, often, customers who buy securities have no idea that they were victims of selling away. Unscrupulous financial advisors regularly attempt to hide the fact that they are selling away from both their customers and their member firm.
Who Can Be Held Liable in a Selling Away Case?
The individual financial advisor who committed the 'selling away' offense can be held liable for your damages. However, in certain cases, these parties may be 'judgment proof'. This means that they might not always have enough in the way of assets to cover the full extent of your losses.
Fortunately, in many selling away cases, the financial advisor's brokerage firm may also share liability. A brokerage firm can be held liable for their employee's selling away offense if they knew or should have known about the misconduct. Under securities law regulations, FINRA members firms are supposed to:
Install supervisory policies in place to prevent selling away; and
Thoroughly investigate their employees whenever there are any 'red flags'.
If the broker-dealer failed to follow through with either of those duties, then that firm can be held financially liable for the selling away offense of their broker.
How to Protect Yourself from Selling Away
As with all types of investment fraud, the best case scenario is to simply be able to avoid the problem in the first place. Of course, when it comes to selling away, avoiding the problem can challenging. The best way to avoid being a victim of selling away is to always review your documents following any major securities transaction.
More specifically, you should look for a document called the 'confirmation'. Your confirmation document should always show the name of a brokerage firm listed prominently on the page. If the firm's name is left off, you need to be concerned that your financial advisor may be hiding the sale from their member firm.
That being said, if you have already been a victim of selling away, you have legal options available. Our firm has the tools needed to help you take steps to get your money. We will fight to hold all responsible parties liable for your investment losses.
Contact the Sonn Law Group Today
We have handled many selling away claims. If you were a victim of selling away, our team is standing by, ready to help. For a free review of your case, please do not hesitate to contact our office today. At the Sonn Law Group, we handle all investment fraud claims on a contingency fee basis. This means that we will not collect our legal fee unless we help you recover compensation for your damages.