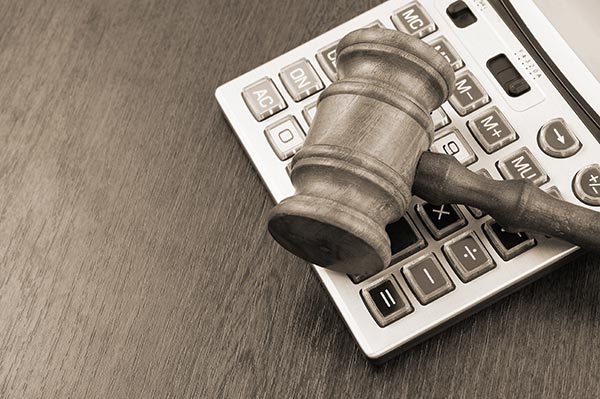 Clients of brokerage firms are required to arbitrate any dispute with a brokerage firm through FINRA Dispute Resolution.
Investors who are seeking recourse for unsuitable investments, misrepresentations, churning, selling away, theft and other financial advisor wrongdoing are generally contractually obligated to arbitrate in a FINRA sponsored arbitration forum and are not allowed to sue their brokerage firm in court.
Have you suffered significant losses? Contact our securities arbitration attorneys to get your questions answered and find out your options for recovery: 844-689-5754
As securities arbitration attorneys handling these types of cases nationwide, we have represented thousands of clients over the years and have been frequently asked certain common questions which we will answer in a general sense.
1. Will my advisor be fired because I am making a claim?
We hear this question often. I suspect that good natured investors with legitimate complaints about their advisor have often developed a long term relationship and don't wish them any harm despite having actionable and often very serious claims. The answer is that although we don't control what a brokerage firm will do with the allegations in a claim and the information they learn during the course of a case, firings based on a single customer complaint are rare.
As a practicing lawyer in this field, I have rarely seen where a brokerage firm terminates an advisor based on one customer complaint or FINRA case. However, if the behavior is egregious enough or if there are multiple similar serious complaints, this may lead to a termination. The brokerage firms look at many variables to determine whetherto fire one of their advisors.
For example, if the case is based on or involves an investment product that a brokerage firm created and distributed, in our experience, brokerage firms will rarely terminate their advisor over a complaint related to such a proprietary product. On the other hand, theft of client funds, fabrication of fraudulent statements and selling awayhave led to terminations that we have observed.
2. Will I sue my advisor?
The answer to this question depends on the specific facts and circumstances and the lawyer's strategy. Preliminarily, under general legal principles, brokerage firms are automatically responsible for most if not all of an advisor's conduct as long as it is in the course of performing their job as an advisor. The legal term for a principal being responsible for his agent is "respondeat superior".
The legal term for whether an employee or agent is acting as an advisor is "in the course and scope". So, generally, if the financial advisor that is registered and/or employed with a brokerage firm is providing investment related services, then the brokerage firm is usually responsible for the advisor's wrongful conduct.
As a general rule, Sonn Law Group will not sue the individual advisor in addition to the brokerage firm where the advisor was employed and/or registered. We generally don't sue the individual advisor for may reasons, but once central reason is that it is unnecessary, as the brokerage firm will almost always be legally responsible for the advisor's bad behavior.
If the advisor is sued personally, he can retain his own counsel which may result in two different lawyers defending the case. This may allow the brokerage firm and advisor a strategic advantage. Like any general rule, there are always exceptions and decisions must ne made on a case by case basis.
3. Do I have to sell my investment to bring a FINRA arbitration claim?
We hear this question all the time. The simple answer is no. There is no requirement that investors pursuing a FINRA arbitration claim against a brokerage firm sell the security or securities in which they have sustained losses for which they are seeking damages. As a matter of fact, state and federal securities laws specifically allow for one calculation of damages if the investor still maintains the securities. This is called rescission.
The laws also allow for a different damages calculation if the investor already sold the security which forms the basis of the claim. However, brokerage firms defending FINRA arbitration claims will often challenge damages that investors sustained after they filed a FINRA arbitration claim and claim that the investor had a duty to mitigate or an obligation to take steps to stop the loss or sell.
Given the unique facts of every case, investors will generally need to obtain and consider legal, financial and personal information prior to deciding what do with securities they own that are the basis of the claim.