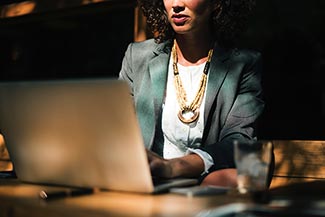 Are you looking to hire a FINRA arbitration lawyer to help you recover full and fair compensation for your investment losses? If so, you owe it to yourself and your family to ensure that you have found the best available legal representation.
Simply put, there are no shortage of attorneys out there who will be willing to take on your case. In fact, some attorneys might even agree to represent you, even if they have never handled a Financial Industry Regulatory Authority (FINRA) arbitration proceeding before.
At Sonn Law Group, our team knows how much investors have on the line in a FINRA arbitration case. We want to ensure that you are able to make an informed choice when selecting a FINRA attorney. To help, we have put together a guide that lists eight of the most important things to consider when hiring a lawyer for FINRA arbitration.
The Best FINRA Attorneys are Reputable
Unfortunately, not all law firms are reputable. When researching FINRA arbitration lawyers, you may come in contact with an attorney who offers services that are not what they seem.
Before agreeing to work with a FINRA attorney, you need to be sure that the attorney is from a reputable law firm. The absolute last thing you want to deal with is a lawyer who lacks the skills, experience, knowledge or integrity to handle your FINRA arbitration case.
There are several different resources that you can use to find a qualified FINRA attorney. A good starting point is a state bar directory. There, you will be able to find information about whether or not an attorney is licensed and in good standing to practice law.
Another good resource is a lawyer's Avvo page. Avvo is a legal services marketplace that compiles useful information about attorneys, including:
Client reviews;
Practice area served; and
Case experience.
Our lead FINRA attorney Jeff Sonn is proud to have earned the following accolades:





The Best FINRA Attorneys Have Extensive Experience with FINRA Arbitration Cases
With any legal case, you should work with an attorney who has a significant track record of relevant experience. Ideally, you will be working with a FINRA lawyer who has years or even decades of useful experience. As FINRA arbitration claims are especially complex, it is best to avoid hiring an attorney who dabbles in many different areas of law.
A lawyer that handles a FINRA arbitration claim once per year is not going to be the right lawyer for you. These type of proceedings have many unique characteristics, and the laws frequently change.
Your lawyer should have an up-to-date understanding of all the latest developments in securities law. It is wise to hire a FINRA attorney who works at a law firm that focuses exclusively on representing investors in securities fraud cases. At the Sonn Law Group our attorneys focus exclusively on securities fraud law and have successfully handled hundreds of FINRA arbitration cases.
We encourage you to check out the career accomplishments of our founding FINRA attorney Jeff Sonn here.
The Right FINRA Lawyer for You Will Have Experience Handling Cases Like Yours
Beyond ensuring that you hire a lawyer who has extensive experience handling FINRA arbitration cases, you also need to be sure that you pick a lawyer who has specific experience handling claims that are similar to that of your own. Not all FINRA arbitration cases are the same.
For reference, the ten most common types of controversies that went before FINRA arbitration panels in the year 2016 were as follows:
Breach of fiduciary duty: 2,002 cases
Broker negligence: 1,862 cases
Failure to supervise: 1,802 cases
Misrepresentation of investment: 1,670 cases
Unsuitable investment claims: 1,606 cases
Breach of contract: 1,495 cases
Omission of material facts: 1,394 cases
Outright fraud: 1,301 cases
Unauthorized trading: 362 cases
Excessive trading (churning): 254 cases
Often, a dispute will involve allegations that the broker or brokerage firm committed more than one type of misconduct. As different types of controversies can vary dramatically, it is imperative that you select a lawyer who has past experience handling a claim that is similar to your own.
Beyond involving a similar form of misconduct, it is also a best practice to work with a FINRA attorney who has handled previous cases involving a similar investment product to the one that is at issue in your case.
At the Sonn Law Group there is very little in the way of broker and advisor misconduct that our FINRA arbitrations lawyers haven't seen. We are well suited to help you purse financial recovery across a variety of securities law case types.
Great FINRA Lawyers Have a Long History of Great Results
There are many different things that suggest a FINRA lawyer is good at what they do. All of these things matter. Awards are great, professional recognition is important, positive media attention indicates that a lawyer is doing well, and academic success shows that an attorney has a good understanding of the law.
Still, at the end of the day, what matters most is the results they achieve for their clients. You need to work with a FINRA arbitration lawyer who has a proven track record of successfully obtaining financial recovery for clients.
Before making the final decision to work with an attorney, do not hesitate to ask about their past success. A securities fraud attorney with a proven record of successful outcomes in FINRA arbitration cases will be able to show you real world examples of actual client recoveries. We encourage you a sampling of our firm's case results here.
The Best FINRA Attorneys Give Honest Advice
Not everyone has a rock solid investment fraud case that is guaranteed to produce a fast settlement from the responsible brokerage firm. Indeed, there are times where investors who believe that they were mistreated do not actually have a viable legal claim at all. You need to work with a FINRA arbitration attorney who will give you their honest advise as to whether you have a viable case.
Would you want to work with a lawyer who tells you everything that you want to hear, simply in order to get hired? Of course not. This is a path to working with a FINRA attorney who will fail to deliver on the unrealistic promises that never should have been made in the first place.
Qualified and reputable stockbroker fraud attorneys will always be honest with you. This means ensuring that you always receive a fair and accurate assessment of your claim, your legal options, and what you can expect from the FINRA arbitration process.
The Best FINRA Lawyers Have Passion for Their Work
As is true in almost any aspect of life, someone cannot be truly great at something unless they have a real passion for what they do. An attorney that looks at your FINRA arbitration case as something that they just need to get through so that they can go home for the day is not going to be the best lawyer for your case. Your claim is far too important to give to someone who is just punching the clock.
At Sonn Law Group, we take tremendous pride in what we do. Our team is committed to fighting for the legal rights and best interests of investors. We are passionate about helping people protect their hard-earned income and life savings from bad acting brokers and brokerage firms. When investors lose money because of intentional misconduct or negligence, we advocate fiercely on their behalf, helping them fight for every penny that they rightfully deserve.
Reputable FINRA Arbitration Lawyers Will Provide a Free Case Review
There are many benefits that come with taking advantage of a free case review at our firm. First, you will be able to have your claim reviewed by a top-rated securities fraud attorney. Your attorney will be able to assess the circumstances and explain your rights and your legal options to you.
Not only will this give you an opportunity to learn important details about your case, but it will also give you a chance to learn about the attorney. You can decide if our FINRA arbitration lawyers are the people to handle your case.
---
At Sonn Law Group, we offer initial case reviews that are truly free, with no hidden obligations or strings attached. Further, we take on all cases on a contingency fee basis. Contact us online or call us anytime at 844-689-5754 to schedule a case review. We handle FINRA arbitration claims nationwide, including in Puerto Rico.