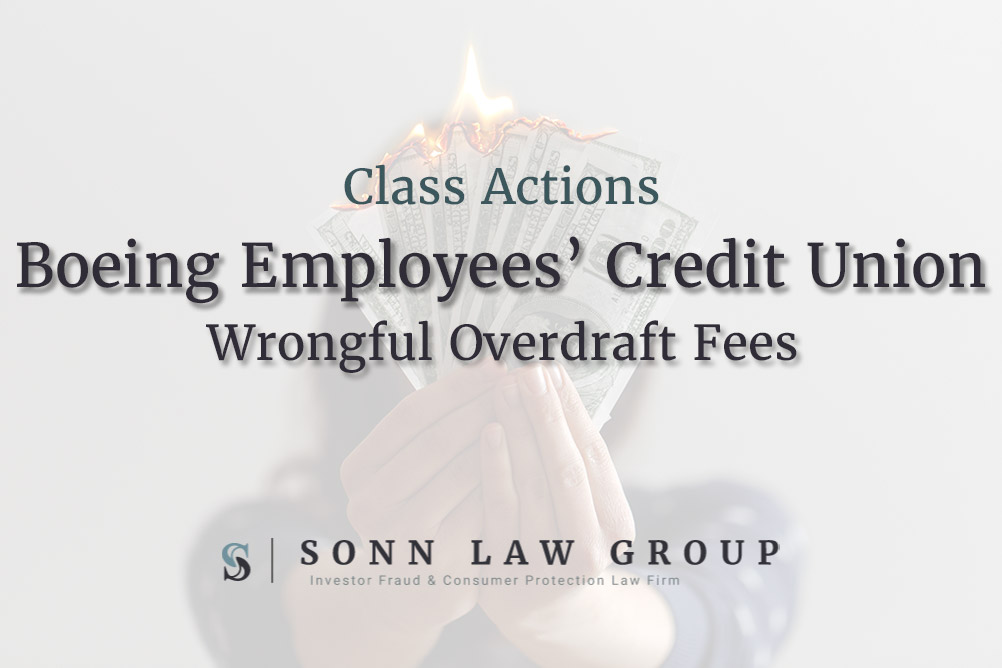 The Sonn Law Group is investigating reports that Boeing Employees' Credit Union (BECU) charged its customers wrongful overdraft fees on accounts with a positive funds balance and imposed multiple overdraft fees on the same transaction.

BECU members agreed to a $6 million settlement to resolve the claims made against the credit union. The class action consists of anyone who resided in the state of Washington, was a BECU member, and incurred an overdraft fee for a transaction between August 2, 2015 and July 1, 2020, when the amount of the ledger balance shown in the credit union's record of the customer's BECU account was equal to or greater than the amount of transaction. It also includes members who were charged multiple overdraft fees for the same transaction within that time period.
The final approval hearing to confirm the settlement is scheduled for September 24, 2021.
The Sonn Law Group is currently investigating allegations that Boeing Employees' Credit Union is charging improper overdraft fees. If you bank with Boeing Employees' Credit Union and believe an improper overdraft fee was assessed to your account, reach out to us today. For a free consultation, please call us at 866-827-3202 or complete our contact form.