Mancini is accused of operating a fraudulent scheme to obtain money from investors.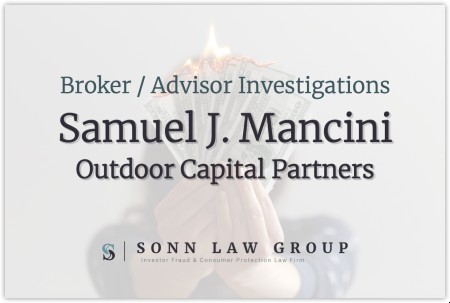 On July 20, 2021, Samuel J. Mancini was arrested in connection with a scheme to fraudulently obtain approximately $10 million from investors through misrepresentations about fund operations, his own background, and his contributions to the fund. Mancini is facing charges of securities fraud, wire fraud, and money laundering.
Mancini is accused of orchestrating an investment fraud scheme from approximately February 2020 until July 2021, in which he obtained approximately $10 million from investors. Mancini managed and controlled Outdoor Capital Partners LLC (OCP), which he purported to be a venture capital and private equity firm. OCP served as the managing director for OCP Italia Fund LLC (OCP Italia), a private investment fund.
Mancini allegedly told investors he was raising $20 million for OCP Italia to invest solely in acquiring controlling interests in three Italian cycling companies. Mancini indicated that he would commit $5 million of his own money to the project. He also told investors that the acquisitions would take place soon after the fund closed and promised investors approximately 70% of OCP Italia's operating profits. Despite these assertions, Mancini reportedly lied to investors about his financial status and his contribution to OCP Italia, and OCP Italia's ability to close on the acquisitions. In fact, OCP Italia has not acquired any Italian cycling companies to date. 
On the contrary, Mancini diverted some of the investor funds out of OCP Italia and used other investor funds to pay those seeking redemption. Mancini also lied about his educational background to investors. When certain investors requested redemptions and transparency from Mancini, he failed to honor the requests, made misrepresentations about his inability to honor the requests, and provided investors with fraudulent documentation. 
---
Contact Us Today
The Sonn Law Group is currently investigating allegations surrounding Samuel Mancini. We represent investors in claims against negligent brokers and brokerage firms. If you or your loved one experienced investment losses, we are here to help. For a free consultation, please call us now at 866-827-3202 or complete our contact form.