George is facing a customer dispute seeking $150,000 for his alleged unsuitable recommendations.
The Sonn Law Group is investigating allegations that Richard George made unsuitable recommendations. If you or a family member has suffered losses investing, we want to discuss your case. Please contact us today for a free review of your case.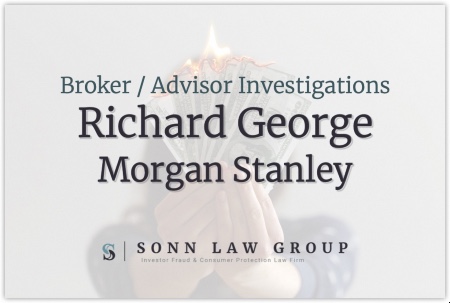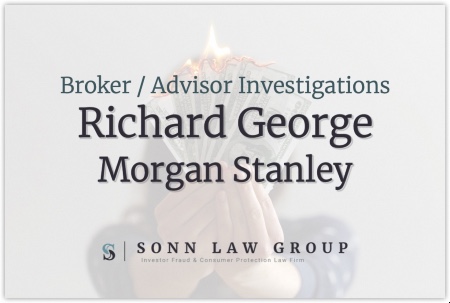 Richard George (CRD#: 1890200) is currently employed by Morgan Stanley in Chicago, Illinois. He has been employed there since 2012. 
In December 2019, George was named in a customer dispute alleging unsuitable investment recommendations. The customer is seeking $150,000. The matter is still pending. 
According to public records, a customer of George's suffered significant losses between 2018 and 2019 based on George's recommendation that he invest in Active Bear ETF, PIMCO Stock Plus SH, and Leuthold Grizzly Shortfund.
George allegedly believed the stock market was nearing collapse and planned to take advantage of the decline. George purportedly recommended that his client invests in short mutual funds, which invested in complex options strategies that move in the opposite direction of the index they mirror. 
Instead, George placed unsuitable bets on the direction of the market, a strategy intended only for sophisticated investors. These bets on the market were unsuitable for the client and caused major losses. 
Prior to his employment with Morgan Stanley, George was registered with UBS Financial Services in Chicago, Illinois from August 2002 until March 2012. He was also registered with Merrill Lynch in New York, NY from October 1988 until February 1999. 
Contact Us Today
The Sonn Law Group is currently investigating allegations that Richard George made unsuitable recommendations. We represent investors in claims against negligent brokers and brokerage firms. If you or your loved one experienced investment losses, we are here to help. For a free consultation, please call us now at 866-827-3202 or complete our contact form.