Brown has only one disclosure on his BrokerCheck report.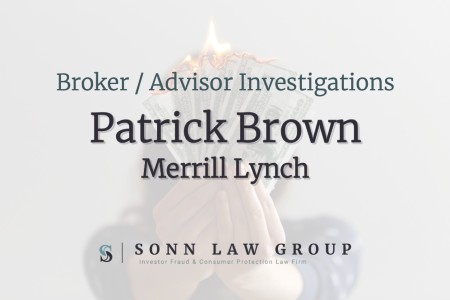 Patrick Brown (CRD#: 6089009) was registered as a broker with Merrill Lynch from 2012 until 2020. Brown was not registered with any other investment firms.
Brown has one disclosure on his BrokerCheck report.
September 2020 Customer Dispute
Status: Settled
Allegations: The customer alleges the fraudulent transfer of stocks.
Settlement Amount: $1,347,000.00
---
The Sonn Law Group is currently investigating allegations surrounding Patrick Brown. We represent investors in claims against negligent brokers and brokerage firms. If you or your loved one experienced investment losses, we are here to help. For a free consultation, please call us now at 866-827-3202 or complete our contact form.