Kalos Capital and Finrock face claims for the wrongful sale of alternative investments.
The Sonn Law Group is investigating allegations that brokers recommended investments in GPB Capital Holdings. If you or a family member has suffered losses investing, we want to discuss your case. Please contact us today for a free review of your case.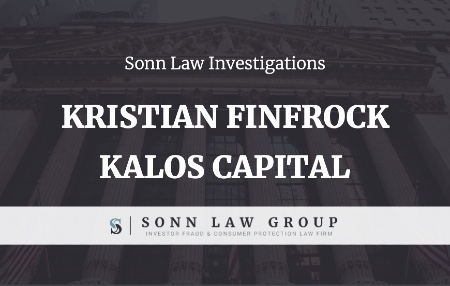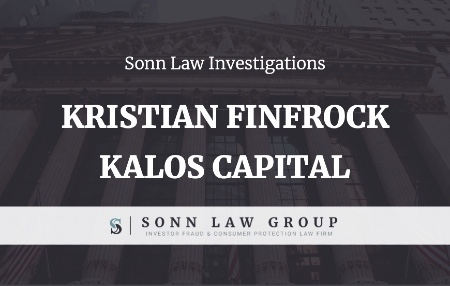 Kalos Capital has been sued based on a registered representative, Kristian Finfrock's, alleged pressuring of clients into "alternative investments" in GPB Capital Holdings.
According to the complaint, Finfrock, who has been registered with Kalos since 2012, placed more than $750,000 of a retired and ill client's life savings into illiquid alternative investments, $185,000 of which was invested into GPB Capital.
Other investments included non-traded REITs, including HPI Real Estate Opportunities Fund, Shopoff Land Fund, Cottonwood Residential, AEI Capital Corporation and ARC Trust. 
Finfrock works for Kalos Capital under the title "Retirement Income Strategies." Typically, it is unsuitable and inappropriate for retired investors to place funds into illiquid, risky alternative investments such as those named above. 
GPB Capital Holdings is a New York-based investment firm that offers exempt, private-placement securities. These investments inherently have a high degree of risk due to their nature as unregistered securities offerings (and without regulatory oversight).
The investment firm raised $1.8 billion from investors through private placements that invested in automotive dealerships, the waste management industry, and middle-market lending. These investments were high risk and high commission (nearly 8%) private placements.
GPB Capital has been embroiled in legal disputes in the recent past. In November 2019, GPB informed investors that they would not be supplying the audited financial reports by their deadline, even though investors have been awaiting the audits since April. 
In June 2019, GPB Capital Holdings reported losses in the value of two of its investment funds: GPB Holdings II and GPB Automotive Portfolio. GPB Holdings II saw a decline in value of 25.4% and GPB Automotive Portfolio has decreased by 39%. GPB Holdings II and GPB Automotive Portfolio make up the majority of GPB Capital Holdings' portfolio, raising $1.27 billion from investors.
GPB Capital Holdings manages the following nine private placements:
GPB Automotive Portfolio, LP

GPB Cold Storage LP

GPB Holdings, LP

GPB Holdings II, LP

GPB Holdings III, LP

GPB Holdings Qualified, LP

GPB NYC Development, LP

GPB Waste Management Fund, LP
GPB Capital Holdings' other funds also reported declines in the estimated value of 25% to 73%.
Contact Us Today
The Sonn Law Group is currently investigating allegations that Gary Imel recommended investments in GPB Capital Holdings. We represent investors in claims against negligent brokers and brokerage firms. If you or your loved one experienced investment losses, we are here to help. For a free consultation, please call us now at 866-827-3202 or complete our contact form.