Cahill was under investigation by FINRA based on allegations that he converted customer funds.
The Sonn Law Group is investigating allegations that John Cahill converted customer funds. If you or a family member has suffered losses investing, we want to discuss your case. Please contact us today for a free review of your case.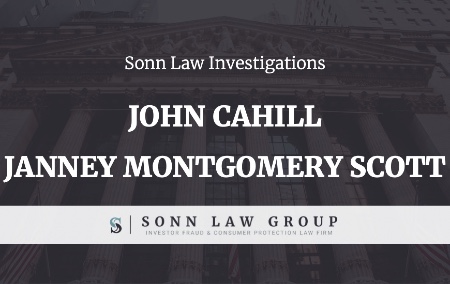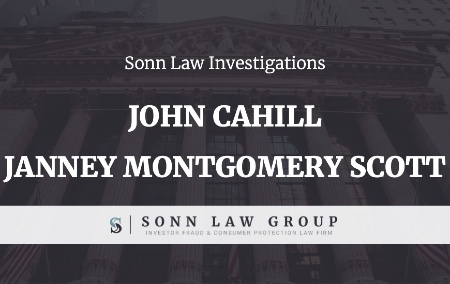 John Cahill (CRD#: 1240551) accepted and consented to FINRA's findings stating that he refused to provide documents and information.
Cahill also refused to appear and provide on-the-record testimony requested by FINRA in connection with an investigation into allegations that he commingled and/or converted funds belonging to, and served as power-of-attorney for, an elderly individual who was his customer while he was associated with his former member firm. 
Cahill was terminated from Janney Montgomery Scott in March 2019. The firm stated that Cahill was discharged while under Internal Review regarding his receipt of funds while acting as POA for a client he serviced at a prior firm. 
Prior to being registered with Janney Montgomery Scott, Cahill was employed by Morgan Stanley from 2009 until 2013. He was permitted to resign from Morgan Stanley in 2013 following allegations related to his compliance with the requirement that he contact a client prior to executing securities transactions. 
Cahill was also named in a customer dispute in March 2012. The client alleged that investments in their accounts were unsuitable. The matter was settled for $42,000. 
Cahill was barred by FINRA from association with any FINRA member firm in any capacity.
Contact Us Today
The Sonn Law Group is currently investigating allegations that brokers misused customer funds. We represent investors in claims against negligent brokers and brokerage firms. If you or your loved one experienced investment losses, we are here to help. For a free consultation, please call us now at 866-827-3202 or complete our contact form.