Schaedler was also accused of improperly receiving a $200K gift from an elderly client.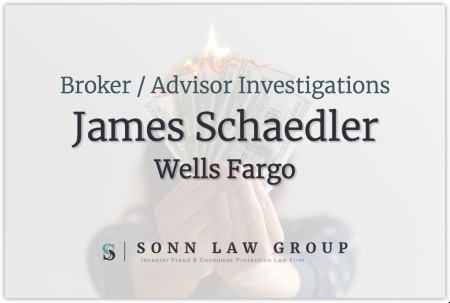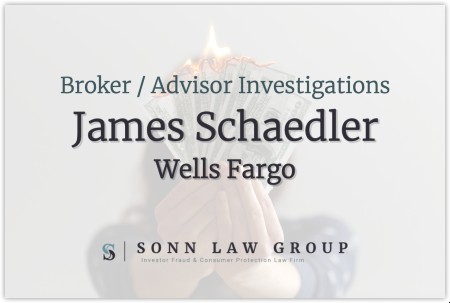 James Schaelder Jr. (CRD#: 4264512) was registered as a broker with Wells Fargo Clearing Services from 2010 until 2017. Previously, Schaedler was registered as a broker with Merrill Lynch from 2009 until 2010. In June 2017, Schaedler was barred by FINRA from any association with a FINRA member firm following his refusal to produce information and documents requested in the course of FINRA's investigation into Schaedler. 
FINRA's findings stated that Schaedler exercised influence over a former elderly client, who ultimately amended her trust making him a partial beneficiary and the residual beneficiary of her $2.3 million dollar estate. The findings stated that the investigation was later expanded to include allegations that Schaedler also improperly received a $200,000 gift from a second elderly client.
Schaedler has three other disclosures on his BrokerCheck report. 
---
May 2020 Disclosure
---
June 2018 Customer Dispute
Status:

Withdrawn

Allegations:

The customer alleges misappropriation of funds from September 1995 until July 31, 2012.

Damage Amount Requested:

$964,872.23
---
January 2017 Employment Separation After Allegations
Firm Name:

Wells Fargo Clearing Services

Termination Type:

Discharged

Allegations:

Discharged after allegations that financial advisor's daughter received funds via check from a client. The majority of those funds were subsequently received by the financial advisor. 
---
Contact Us Today
The Sonn Law Group is currently investigating allegations surrounding James Schaedler Jr. We represent investors in claims against negligent brokers and brokerage firms. If you or your loved one experienced investment losses, we are here to help. For a free consultation, please call us now at 866-827-3202 or complete our contact form.