The customer is seeking over $300K in damages based on Hoyes's alleged misconduct.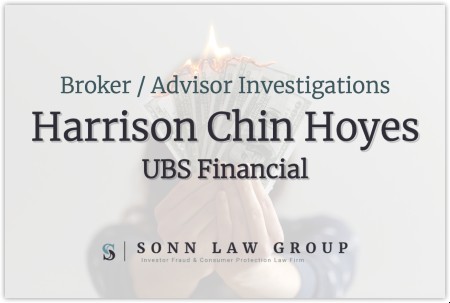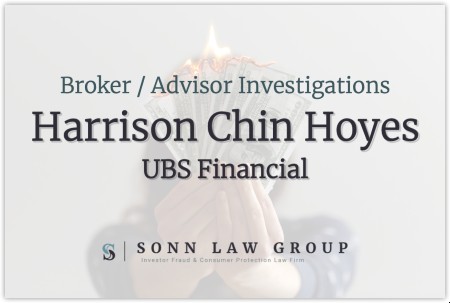 Harrison Chin Hoyes (CRD#: 5348427) is currently registered as a broker and investment adviser with UBS Financial Services, where he has been employed since August 2013. Previously, Hoyes was registered as a broker and investment adviser with Morgan Stanley from 2009 until 2013.
Hoyes has one customer dispute on his BrokerCheck report.
December 2020 Customer Dispute
Status:

Pending

Allegations:

Time frame: Starting on or about October 4, 2017. Claimant's counsel alleges unsuitability and negligence with respect to recommendations and investment of accounts.

Damage Amount Requested:

$347,000.00
---
Contact Us Today
The Sonn Law Group is currently investigating allegations surrounding Harrison Chin Hoyes. We represent investors in claims against negligent brokers and brokerage firms. If you or your loved one experienced investment losses, we are here to help. For a free consultation, please call us now at 866-827-3202 or complete our contact form.