Lockett was also fined $5,000 on top of his 45-day suspension.
The Sonn Law Group is investigating allegations that Brian Lockett committed misconduct. If you or a family member has suffered losses investing, we want to discuss your case. Please contact us today for a free review of your case.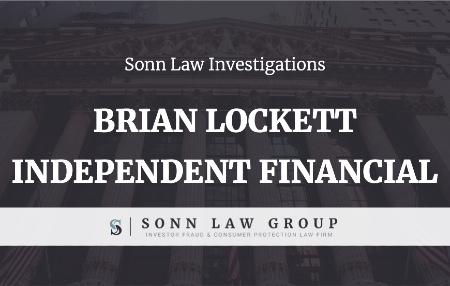 Brian Lockett (CRD#: 4573162) accepted and consented to FINRA's findings that he participated in a private securities transaction without providing prior written notice to his firm.
Specifically, the findings state that "[i]n July 2012, one of Lockett's customers (the "Customer") invested a total of $50,000 in a private placement offering.
Lockett participated in the transaction by introducing the transaction to the Customer; summarizing the reasons he liked the investment; meeting with the Customer to review and sign the paperwork; and, causing the paperwork to be submitted. Lockett did not receive compensation for his participation in the transaction."
Lockett failed to provide the Firm with written notice of the transaction. In addition, in March 2013, Lockett attempted to conceal his role in the transaction by suggesting to the Customer that the Customer communicates about the transaction with Lockett in the future via Lockett's personal email address. After the Customer complained to the Firm, the Firm entered into a settlement to resolve the complaint.
According to his BrokerCheck report, Lockett was also named in nine customer disputes between December 2012 and September 2016. The largest settlement amount awarded was $450,000 in early 2015 based on allegations that Lockett negligently managed variable annuity sub-accounts from 2011 until 2014. The other settlement amount ranged from $7,750 to $350,000, stemming from allegations that Lockett participated in the sale of unapproved and unsuitable investments in oil and gas between 2011 and 2012. 
Contact Us Today
The Sonn Law Group is currently investigating allegations of misconduct. We represent investors in claims against negligent brokers and brokerage firms. If you or your loved one experienced investment losses, we are here to help. For a free consultation, please call us now at 866-827-3202 or complete our contact form.